---

September 30 – October 2, 2016
HEXENFEST 2016
a weekend festival of myth, music, and magic
Isis Oasis, Geyservile, CA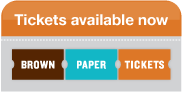 Hexenfest is a music and arts festival dedicated to exploring the intersection of art and magic. Myth and legend, folklore and fairytale, experiences of the numinous, all find a home here. We celebrate artists who explore the wild unknown, those who look to the realms of myth and dream and reflect their otherworldly visions into our world.
Hexenfest has a flair for the darkly exotic. Gothic, Pagan, and Tribal belly dance themes are featured prominently, evoking the forbidden forest more than than the enchanted wood. If you feel at home in dark fairytales, join us in the realm!
Keep up with the latest Hexenfest News on our blog!
HEXENFEST AT PANTHEACON
Join HEXENFEST, in conjunction with The Sacred Well and CAYA Coven, in room 1067!
Open Hours:
Friday Night: Open 7pm – 2am
Saturday: Open Noon – 2am
Sunday: Open noon – 2am
Scheduled Events:
Friday:
7-10: Aphrodisiac Cocktail Party with the ritualist of All Acts of Love and Pleasure, happening at 11 pm. Come sip some sexy damiana cocktails and listen to some tunes as the ritualists warm you up for a rite dedicated to Goddesses of love and pleasure from all over the world.
Saturday
Noon-1: Hoodoo Salon with Lou Florez
2-3:30: CAYA Singalong with the CAYA Choir and friends
3:30-5: Love Notes to the World with Rowan Nightshade
5-6: Meet the Wild Hunt with Crystal Blanton, Alley Valkyrie, Heathen Chinese, & Yeshe Rabbit
7-9pm: Sharon Knight and Winter Portals CD Release show!
(NOTE: This show is in OAK, HF suite not offering events during this time)
10-2 Pirate Party- Aaarrrr! (Portals CD Release party and Sharon and Kristen's birthday!)
Sunday
Noon-1: Tarot Salon with HiC and Charlie (Amethyst Oracle).
1-2: Astro Salon with Iris RedRaven
2-3: Sigils as Magical Art with Sharon Knight
3-4: Hecate Devotional with Sharon Knight and friends
4-5: Devotional Crafting with Nature Objects with Meadowlark
5:30-6:30: Crystal Visions Salon with Yeshe Rabbit
7pm-11pm: Pandemonaeon LIVE! This time we team up with the Nathaniel Johstone Band for a double bill of Mythpunk Mayhem! They'll play at 7pm, Pandemonaeon will play at 9pm. (NOTE: These shows are in CEDAR/PINE, HF suite not offering events at this time).
Midnight-2am Post-Pandemonaeon show lounge-party. Casual and low key. Random tarot readings may occur.
Join the Facebook Event to be part of the conversation!
---